Tier: 1      Class: Swordsman

  Element:

Talents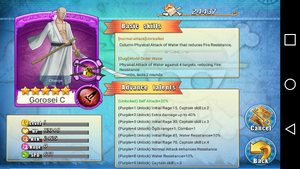 Gold Talents: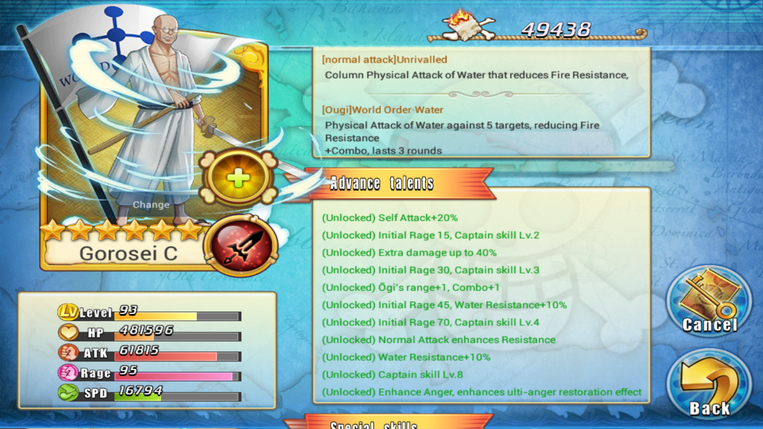 Awakened Skills:
Normal: Column Physical Attack of Water that reduces Fire Resistance. Attack+40%, Hit & Crit +25%
Ougi: Physical Attack of Water against 5 targets, reducing Fire Resistance. +Combo for 3 rounds, Target Resistance -50%.
Note His normal hit only adds 25% crit and 40% attack

YouTube video:
https://www.youtube.com/watch?v=qZoliFYfiqk
Bond Partners:

Ad blocker interference detected!
Wikia is a free-to-use site that makes money from advertising. We have a modified experience for viewers using ad blockers

Wikia is not accessible if you've made further modifications. Remove the custom ad blocker rule(s) and the page will load as expected.